Welcome New Year At These Happening Spots in Noida
December 17, 2022 | 5:31 PM
By your-space
Over recent years, Noida has emerged as a business and educational centre. With several colleges and MNCs making their way into the area, the young crowd has considerably grown and so have the recreation options to keep up with people who love to enjoy their life to the fullest. As the new year is fast approaching, it is time that you start planning your celebrations. If you're looking to spend your New Year's Eve in Noida, there are plenty of happening spots that you can check out. From peppy clubs to fancy dinner places, whatever you and your gang are up for to bring in the new year, Noida has it all. 
We realise that your study schedule and office work might be keeping you busy before you are able to fully immerse yourself in the festive cheer. So to make your New Year's Eve planning process simpler, we have put together the best spots where you can welcome 2023 in style!
Noida Pub Exchange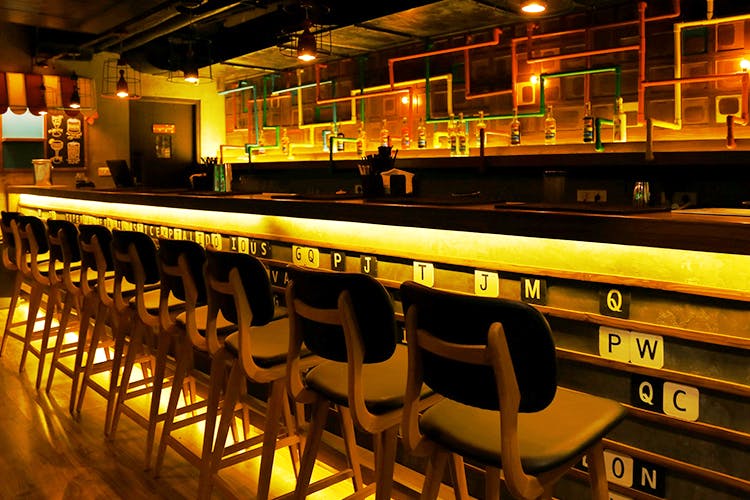 Live DJ, amazing food and unlimited cocktails are just a few of the many highlights of the New Year's Eve party at Noida Pub Exchange. Located in the ever-bustling Mall of India, the pub is renowned for its fun-filled ambience, music events, variety of drinks and amazing food. Their Barbecue Chicken Pizza, Chicken 65 and Plum Cake are just a few of the many food items that you should not miss out on while here. The passes for the party are already out, so make sure to book yours before they get sold out. 
Address: A 501 & B 504, 4th Floor, DLF Mall Of India, Sector 18, Noida

Price: Starting at INR 999/-
Time Machine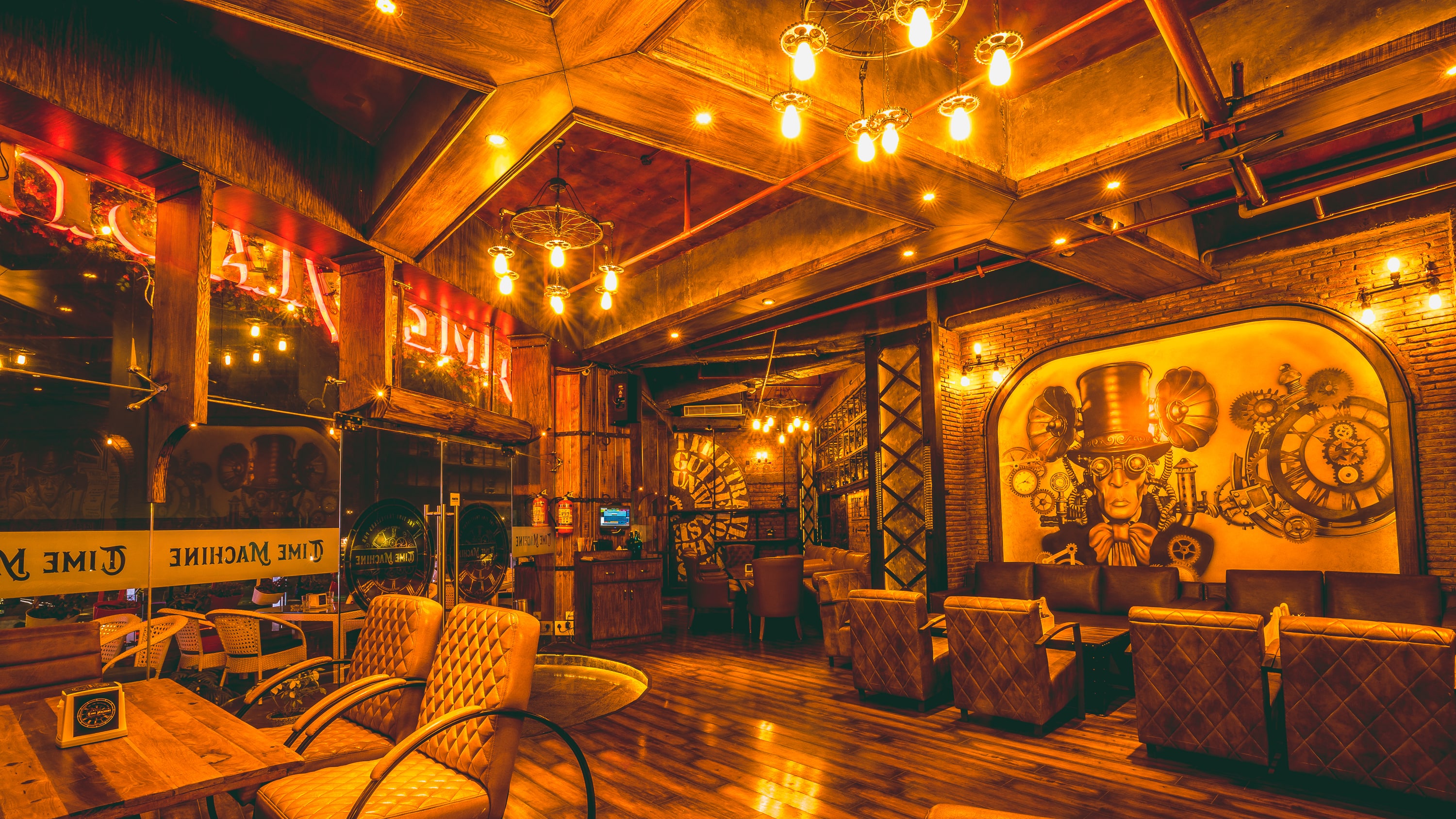 Touted as one of the best party places in Noida, Time Machine features a rustic decor and lively environment that puts you in the party mood right away. The New Year's Eve party here consists of a lot of scrumptious food, an array of beverages and great music that lets you dance the night away. So if you and your gang are in the mood to put your dancing shoes on and welcome 2023 with much enthusiasm, then Time Machine will just be the right place for you.
Address: 2nd Floor, Gardens Galleria Mall, Sector 38, Noida
Price: INR 2500/- Approx (For Two)
Imperfecto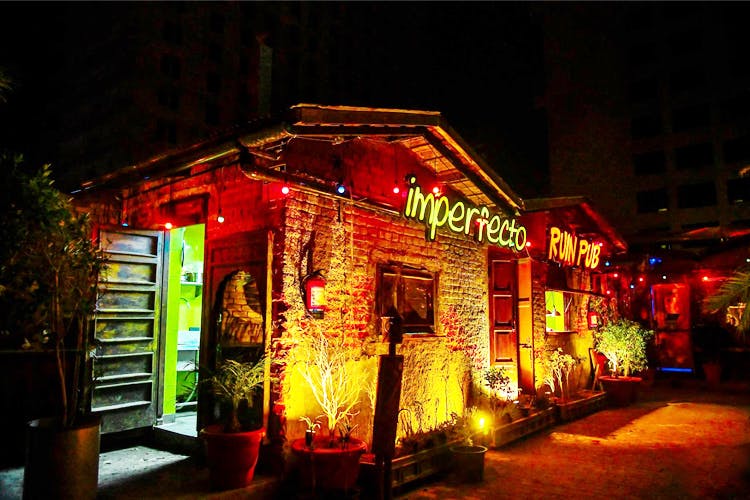 With several branches across Delhi-NCR, Imperfecto has established itself as a staple in the city's nightlife. Complete with a classy ambience, Imperfecto has amazing live DJ events, live performances and even a new year countdown so that you enter the upcoming year dancing away merrily. Renowned not only for great music, but you can also expect amazing food and delicious drinks including Japanese Teriyaki, German Pork Sausages, seafood, Shooting Stars cocktail and Little Miss Ruin. 
Address: Gardens Galleria Mall, Sector 38, Noida
Price: INR 3000/- Approx (For Two)
Radisson Blu MBD Hotel 
The famous hotel chain's Noida branch is pretty renowned for its hospitality and events. Radisson Blu MBD Hotel's new year bash is a memorable one with famous DJs, premium drinks and gala dinners. The event is perfect for you to enjoy delicious food and drinks and welcome the new year dancing to amazing tunes. The hotel has already kicked off the festive season with its Christmas events, so do give the place a visit with your buddies to get into the festive spirit. 
Address: L 2, Pocket J, Sector 18, Noida.
Price: INR 3400/- Approx (For One)
Sky House Cafe And Bar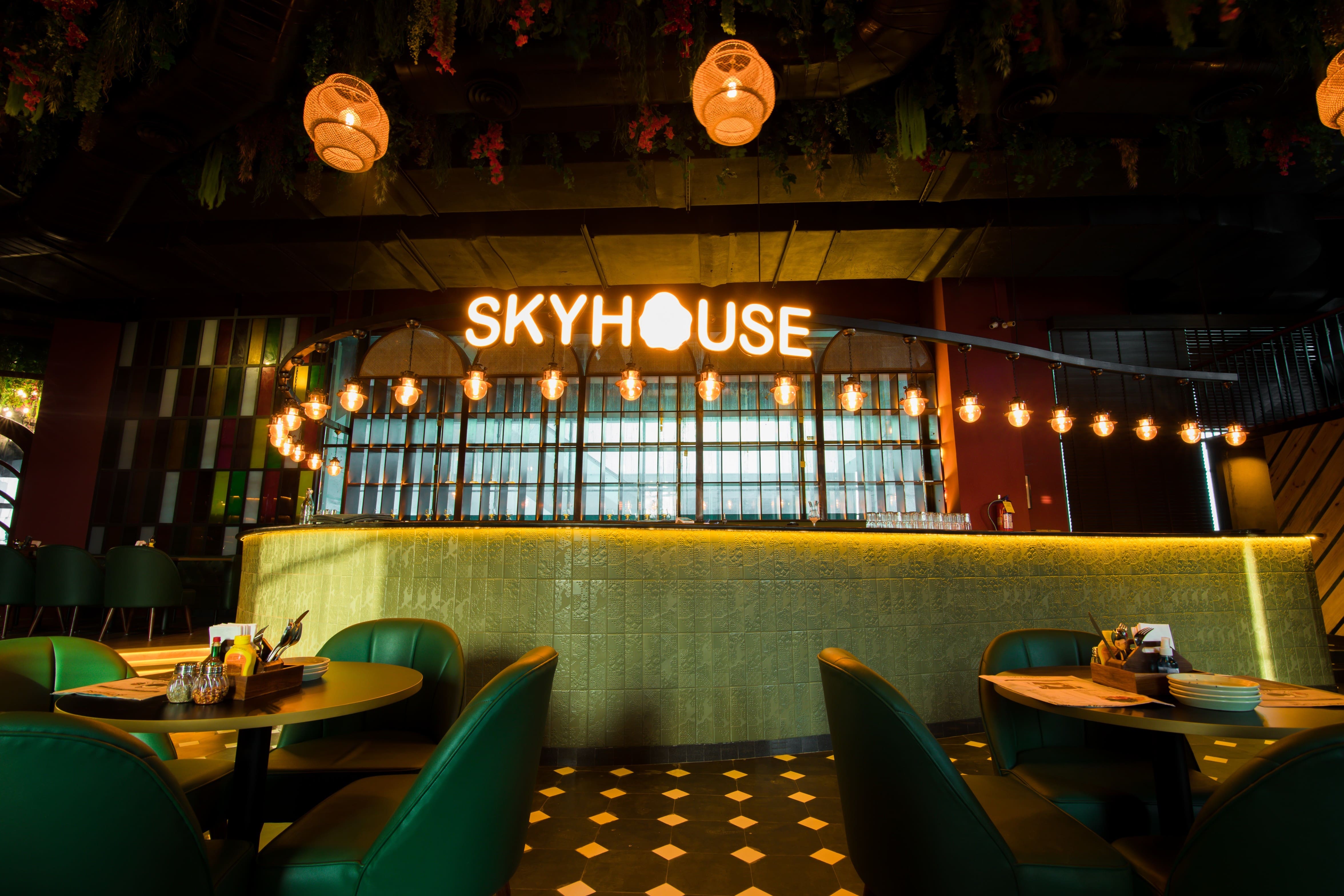 Located in the Logix City Centre Mall, Sky House is one of the most amazing rooftop bars in Noida with a jovial ambience and stunning decor. The bar is well-renowned amongst locals for its live performances and amazing DJs which set the mood for a dance party. Besides amazing music, you can also enjoy delicious food with their Mezze Platter, Alfredo Pasta, beers and cocktails standing out. 
Address: 5th Floor, Logix City Centre Mall, Sector 32, Noida
Price: INR 3000/- Approx (For Two)
Flluid At Mosaic Hotel
Renowned for its Continental fare and lively ambience, Flluid Bar located at the Mosaic Hotel hosts a great New Year's Eve Bash which has famous DJs, special dining and amazing drinks to make your night fun. Their famous cocktails such as Devil's Tooth and Mr Tai has equally splendid dishes including rolls, steaks and Naan Pizza to be paired with. What's better than starting the new year than having a splendid time with your buddies, eating and dancing? 
Address: Floor L, Mosaic Hotels, C-1, Sector-18, Noida.
Price: INR 4000/- Approx (For One)
No matter where you choose to celebrate, Noida has plenty of options for a fun and exciting New Year's Eve. However, make sure to get settled in the area by finding a safe and affordable PG in Noida. Check out your-space accommodations including the safest PG in Greater Noida and single room PG in sec 62 Noida to find the perfect stay option for yourself.