Vadodara's Summer Retreats: Exploring Natural Wonders and Retreat Centers
June 30, 2023 | 4:23 PM
By your-space
Vadodara, frequently referred to as Gujarat's cultural capital, is a jewel tucked away in western India. It is known for its rich past, architectural marvels, and genuine hospitality. The city is the perfect summer resort for combining natural beauty with retreat centres in Vadodara.
Vadodara, which offers a variety of cool summer pleasures, welcomes you with open arms when the temperature increases and the scorching sun takes over the area. Vadodara has something to offer everyone, whether you're a nature lover eager to explore stunning landscapes or a wellness seeker looking for relaxation and renewal. Let's explore the summer haven in Vadodara's hidden gems:
Mount Abu: Enchanting Heights and Exploring Nature's Paradise
Go on vacation to Mount Abu, a popular destination for Gujarati vacationers. This picturesque hill town enchants tourists with its perfect weather and verdant surroundings. The gorgeous and easy drive through the well-kept roads leading to Mount Abu will make you feel like it is a fun place in Vadodara, even though it is outside. The journey sets the stage for an unforgettable adventure. Discover a variety of sights within the city, such as charming hiking routes and mesmerising places to watch the sunset and sunrise. Don't overlook the magnificent Dilwara Temple, a real marble-only architectural marvel.
Kabirwad – Serene Island Retreat
Kabirwad is a tranquil island that attracts both couples and environmental enthusiasts. It is nestled along the captivating Narmada River. This island, named after the well-known saint-poet Kabir from the 18th century, provides a peaceful haven from the rush of daily life. Arrive at this picturesque location via boat, where you may marvel at the reputedly hundreds-year-old banyan tree. Kabirwad, surrounded by stunning flora and a serene atmosphere, is one of the best options for one-day picnic locations close to Vadodara, Gujarat.
Nature's Hidden Gem: Unwind at Wilson Hill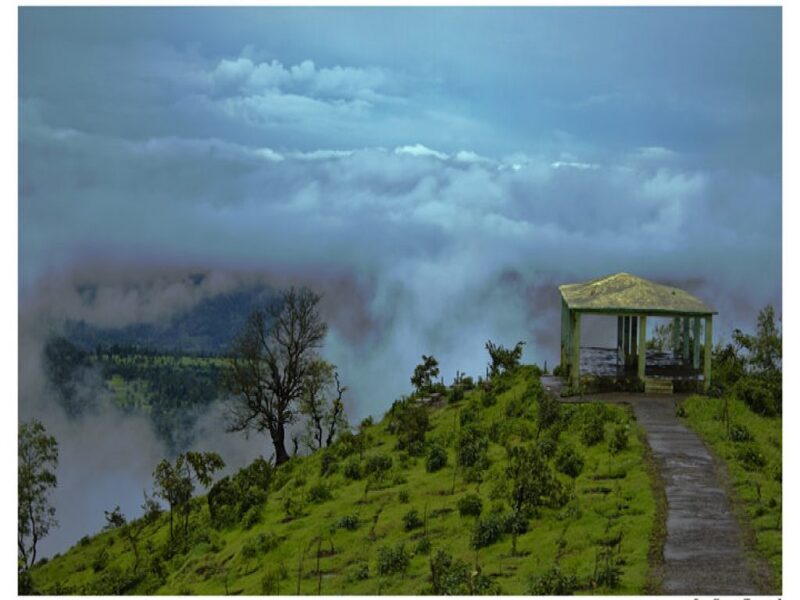 A hidden gem near Vadodara, Wilson Hill invites you to relax and take in its tranquillity. With its gorgeous hills and abundance of uncommon bird species, this lesser-known hill station provides a refuge for nature photographers who want something out of the box from retreat centres in Vadodara. Due to its low elevation in the summer, Wilson Hill may be less well-liked, but in the winter and monsoon seasons, it makes for the ideal hideaway. Take notice of the breathtaking Bilpudi Twin Waterfalls, which you must see.
Anand: Embrace the Charm of the Rustic

Greetings from Anand, the "Milk Capital of India"! Anand is known for producing milk and dairy products, but it also has a tranquil, rural way of life that makes it a great place for a picnic close to Vadodara. Discover the charming surroundings, delve into the historical past at sites like Bharuch Fort and Jama Masjid, and spend quality time with your loved ones amidst the village's lush vegetation. Within 50 miles of Vadodara, there lies a treasure waiting to be found: Anand.
Cultural Haven: Immerse Yourself in the Beauty of Saputara
Learn about Saputara, a hill town associated with the Dang tribe that provides a unique and refreshing experience. Saputara's local cultural centre, which houses an impressive arts and crafts exhibition, provides a special charm. Enjoy breathtaking views of the rivers and valleys below by walking along the Governor's Hill Trail. Take advantage of the chance to look at the one-of-a-kind items on sale and represent the rich culture of this well-liked hill station close to Vadodara.
Nature's Retreat: Adventure and Relaxation at The Camp Dilly Resort
At the serene and adventurous Camp Dilly Resort near Vadodara, you can immerse yourself in the embrace of nature. Enjoy pampering and exhilarating pursuits like spacewalks, plank swinging, and rifle shooting at this fun place in Vadodara. The hotel has opulent rooms with all the luxuries you could want, function spaces and strategically located tents. It guarantees never-ending fun whether you're seeking a peaceful getaway or an exciting adventure. Play paintball and net cricket with your buddies while taking in the tranquillity of the surroundings.
Jambughoda Wild Life Sanctuary: Adventure amidst Nature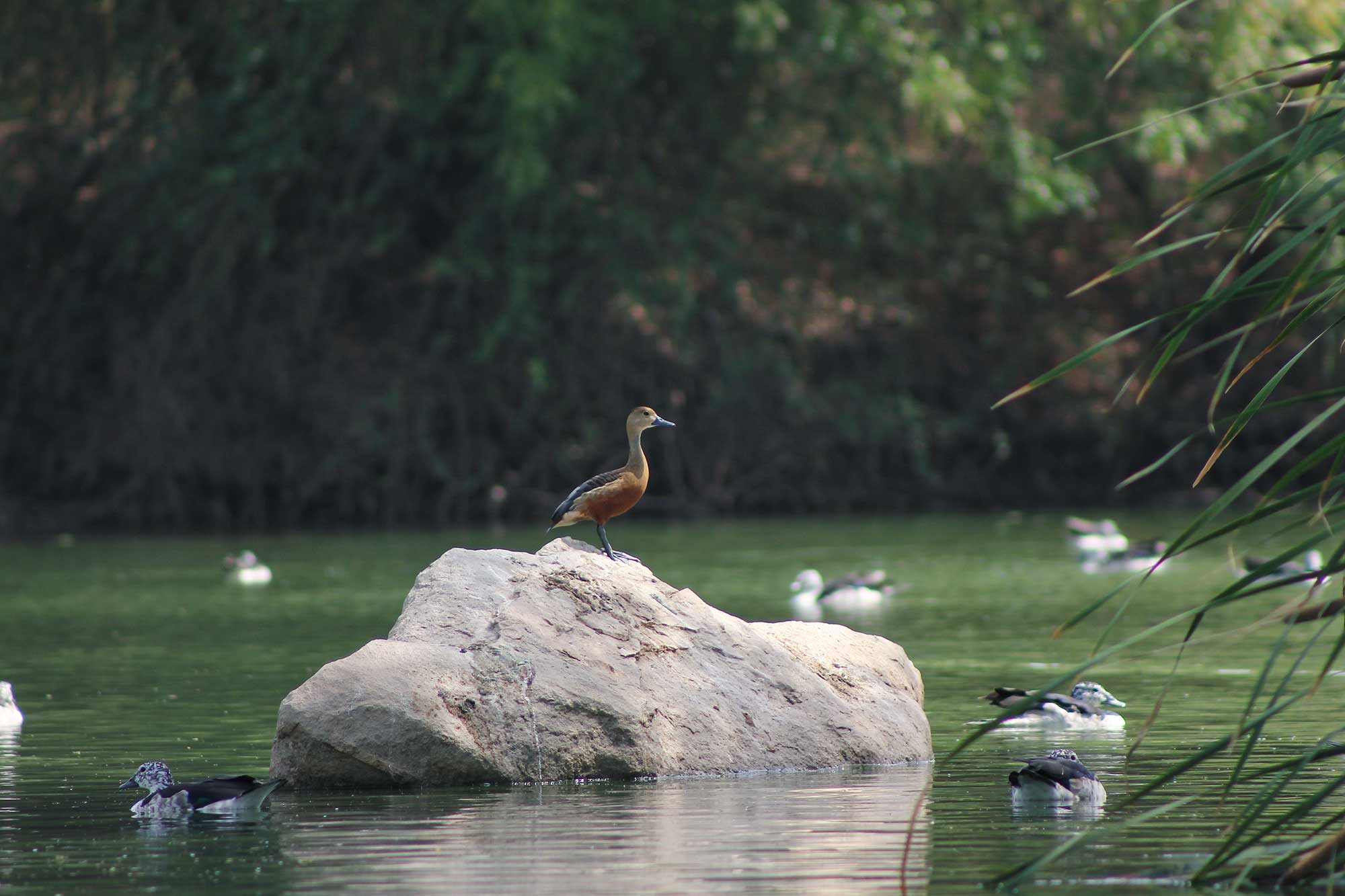 Jambughoda Wild Life Sanctuary is the best option if you're looking for a fun picnic location close to Vadodara. Wild bears, antelopes, sloth bears, and wild boars are just a few of the wild creatures that call this reserve home. The sanctuary's forest department office is a refuge for adventure seekers, offering exhilarating activities, including hiking, camping, and safaris. At this adventurous trip location close to Vadodara, explore the forest, take in the breathtaking animals, and make priceless memories.
Fun and Adventure at Hans Campsite
Visit Hans Campsite, an adventure resort near Vadodara, to take in the rich vegetation of the surrounding landscape. This campground is a dream, with a sizable pool and a wide variety of daring games and sports. It is situated in the picturesque Kurali village and is only 40 minutes away from the your-space PG in Waghodia Road. The campground offers a variety of activities, including cricket, high-ropes courses, and volleyball. For an exciting experience, you can try spacewalking, Mowgli, or zig-zagging plank walking.
Nature's Symphony: Hathni Waterfalls and Serene Surroundings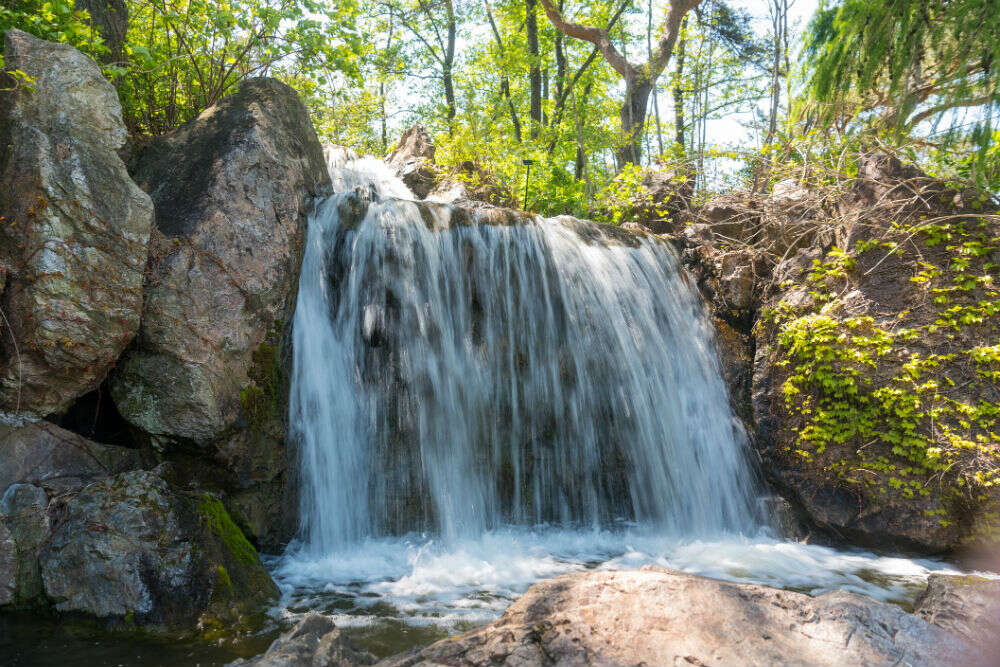 Drive a short distance from the city to visit the spectacular Hathni Waterfalls, a 100-meter-high waterfall hidden amid a remote natural paradise. You will be enthralled by the tranquil nature and cooling breeze as you ride through deep woodlands. The waterfall is named after Hatani Maa, and a nearby temple gives this picturesque setting a spiritual undertone.
Tranquil Escape: Rejuvenation amidst Nature at Nimeta Garden
Nimeta Garden, a tranquil picnic area close to Vadodara, is only a short drive away. Students and working professionals living in PGs in Vadodara often enjoy the garden's beautiful green surroundings and quiet water fountain as a wonderful getaway. Enjoy the tranquillity and the cool wind as you refuel and regenerate amidst the wonders of nature.
Wilderness Unleashed: Exploring the Marvels of the Zarwani Ecosystem
Immerse yourself in the enchanting Zarwani Ecosystem, a shelter for rare plant and animal species. Enjoy the magnificent waterfall that graces this location, providing a perfect setting for a leisurely day with friends. It is a lovely picnic location close to Vadodara, where you can enjoy a short hike and the surrounding natural splendour.
Recharge and Rejuvenate: The Key to Balancing Adventure and Everyday Life in Vadodara
Consider the delights and refreshments these natural wonders and retreat centres offer as the list of Vadodara's summer retreats ends. Every place has its unique attraction and promises an unforgettable experience, whether you are a native or have made Vadodara your long-term stopping point for your academic or professional journeys.
And when it's time to head back to the city and get back into the swing of things, one thing never changes: finding the perfect PG in Vadodara to call home. That's where Vadodara's top PG supplier, your-space, steps in. With our facilities like PG in Wagodia Road and across Vadodara, your-space provides a haven where you can relax and refuel while surrounded by people who share your interests. You may rest confident that we will welcome you with open doors and a place you can truly call home as you prepare to move to Vadodara for education or a job. So check out our PGs in Vadodara today!