Top Places Near Mumbai To Experience Nature and Serenity
June 15, 2023 | 2:54 PM
By your-space
Mumbai is frequently referred to as the nation's dream city. Millions of people have fallen in love with it for its vibrant energy, soaring buildings, and throbbing nightlife. However, sometimes as a student or working professional living here, you might feel a need to re-establish contact with nature to take comfort in its peace and escape the city life's bustle and relentless rhythm. 
Oftentimes, it becomes essential to leave the urban jungle and immerse in nature's peaceful embrace when juggling hectic schedules and the tireless quest for achievement. Thankfully, the region surrounding Mumbai is endowed with a wealth of stunning locations that offer the ideal getaway, enabling you to enjoy the charm of nature while being close to the energetic heartbeat of the city. Explore the finest place to visit in Mumbai, where peace and nature coexist, and you can escape the hustle and bustle of the city:
Pawna Lake: Where Adventure Meets Serenity
One of the most serene places to visit in Mumbai is Pawna Lake. It is only a short distance away from the busy metropolises of Pune and Mumbai. Surrounded by unspoiled wilderness, this artificial lake is now a popular vacation spot for nature lovers and adventure seekers. People go to this famous campground because of how well-liked it is and the peace it offers. However, Pawna Lake offers much more than just camping.
It's a location where you can partake in exhilarating sports such as paragliding, ridge dancing, trekking, and even expert kiting, making it the ideal place to visit near Mumbai for double the enjoyment. It's a wonderfully captivating sight to see the lake's sparkling blue waters set against the gorgeous backdrop of undulating hills. Pawna Lake is, without a doubt, among the top spots to visit near Mumbai if you've been itching for a get-together with your college pals or a much-needed escape into nature. 
Kamshet: A Fairytale Destination for Nature Enthusiasts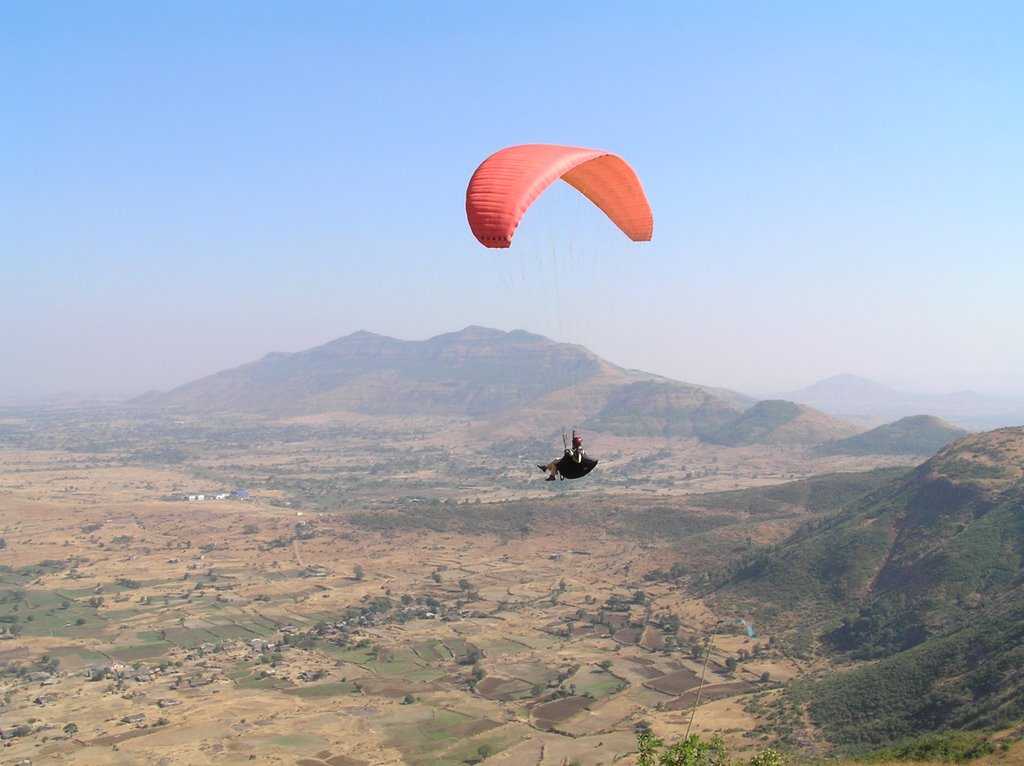 Kamshet, a tiny patch of heaven regarded as the paragliding capital of India, is tucked away in the middle of Maharashtra. This gorgeous location, which is close to Pune, Lonavala, and Mumbai, is encircled by the majestic Western Ghats and graced by the splendour of the Sahyadri Ranges. This place to visit in Mumbai will amaze you with its charming quaintness and rich cultural heritage. The area is a veritable treasure trove of bubbling waterfalls, monasteries, stunning temples, and imposing hills that create an atmosphere of absolute tranquilly.
It's understandable why Kamshet has been listed as one of the top ten places to visit in Mumbai that adventurers must see. Fans of paragliding will be in love because Kamshet has the perfect topography and weather for this adventurous pastime. Numerous flying and paragliding schools are located in the region, and Shinde Wadi Hills, Tower Hill, Shelar, and Kondeshwar Cliff are among the top paragliding locations in the nation. 
Karnala: Exploring the Gateway to Natural Beauty
Karnala City, in Maharashtra's Raigad district, is a haven of natural beauty just begging to be discovered. With good connections and a location only 65 km from Mumbai's busy downtown, Karnala is a simple escape destination. This picturesque location is especially alluring during the monsoon season, when lush vegetation covers the landscape and creates a mesmerising image. Over 150 different bird species may be seen in the bird sanctuary in Karnala, along with other wild animals, including rhesus monkeys and wild boars.
Karnala's old fort, which the Devagiri Yadavas and Tughluqs built about 1400 BCE, would excite history and architecture buffs. You can also visit places like Prabalgad Fort, Adai Waterfall, Khandala, Ambarnath Shiva Temple, and Elephanta Caves while you're there. The fact that Karnala is a well-known hiking place to visit in Mumbai, with options to hike to Karnala Fort, Kalavantin Durg, and even take a boat ride to the Khanderi Fort, will excite adventure seekers. Karnala may be visited at any time of the year because of its temperate climate, although the best months to do so are from October to April when the weather is at its most pleasant. 
Visapur Fort: Where History Meets Thrilling Adventures
Another interesting place to visit in Mumbai is Visapur Fort. You should surely visit Visapur Fort with your friends if you're looking for adventure and an exhilarating hiking experience. This fort boasts the distinction of being one of the tallest forts in the area and is located at an amazing height of 3556 metres. While history buffs might find it fascinating, trekkers are the ones who flock to this location. With waterfalls, verdant landscapes, and mist-shrouded valleys at every turn, the fairly challenging hike to the fort delivers spectacular sights at every turn.
An exciting trip to Visapur Fort will undoubtedly add excitement to your mundane college or work schedule. As there are no lodging alternatives at the summit, keep in mind that you should plan your trek as a day excursion to get the most out of this thrilling experience. The best time to visit Visapur Fort is at the end of February, and its proximity to Mumbai (97.4 kilometres) ensures that visitors who desire an outstanding experience will have one. 
Striking the Perfect Balance: Retreats to Rejuvenate Amidst the Urban Chaos
Finding a balance between work or study and the desire for rest and renewal is essential in the busy metropolis of Mumbai, where aspirations are pursued and possibilities are abundant. Now that you know all the place to visit in Mumbai to escape busy schedules, it is important to know where you as a  student or a working professional can reside. Whether you are looking for a PG in Powai or a PG near Atlas Skilltech, Mumbai, you can rely on your-space to serve as your second home. Knowing that nature's embrace is just a short escape away in these charming locations, students and professionals like you can easily focus on your work while using your-space as your place of residence. Make the most of fantastic surrounding getaways and your-space as your PG to find the ideal mix between urban life and rural tranquilly.