7 Reasons You Should Pick Off-Campus Student Accommodation
October 24, 2022 | 12:11 PM
By your-space
The college experience is unlike any other you will witness in your entire life. Once you move away from your home to seek the best higher education opportunities, you will be introduced to a whole new set of possibilities and your initial years of college should be spent exploring these possibilities. This is one of the many reasons why more and more students are now opting for unconventional student accommodations instead of going for traditional college hostels. Not only do these new-age co-living accommodations including ours give students more freedom, but they also come with better amenities and networking opportunities.
If you are confused about whether to opt for a room in a college hostel (if you get access to it) or to pick an off-campus living option, then this blog will help you decide. Read on to know the reasons why you should pick off-campus student accommodation during your college life.
1)Freedom 
While it is pretty self-explanatory, living in an off-campus PG/hostel gives you much more freedom than living inside the campus. If you opt for the college hostel then you are bound by rules and regulations including early curfew hours and fixed meal times. On the other hand, PGs outside college including your- space provide you with flexibility concerning curfew and other activities making it a much more appealing choice.
2)Enhanced Amenities 
It is no secret that most college hostels tend to have sub-par amenities that require a lot of maintenance. Contrary to this, your-space PGs provide students with top-notch facilities including laundry, housekeeping, a gym, recreational spaces, WiFi and more. Not only are these amenities in the best condition, but they are also maintained by our in-house team and are included in your rent. By opting to stay at an off-campus student housing, you not only save time but can also maintain your budget better and concentrate on your studies and extracurriculars.
3)Safety
Biometric scanner entry, CCTV surveillance, lockers for your personal belongings and 24×7 guards are just a few of the many safety features employed by off-campus co-living spaces. This offers much more safety for you and your belongings as compared to college hostels which are yet to catch up on technologically advanced security measures.
4)Better Food
Students often tend to complain about college hostel food facilities. From undercooked dishes to getting the same menu for a week, these issues are pretty common for students who live in college hostels. This is one problem that you will never face in off-campus student housing like ours as we provide you with home-style meals made by professional cooks keeping in mind both the taste and health of the students. 
5)Networking Opportunities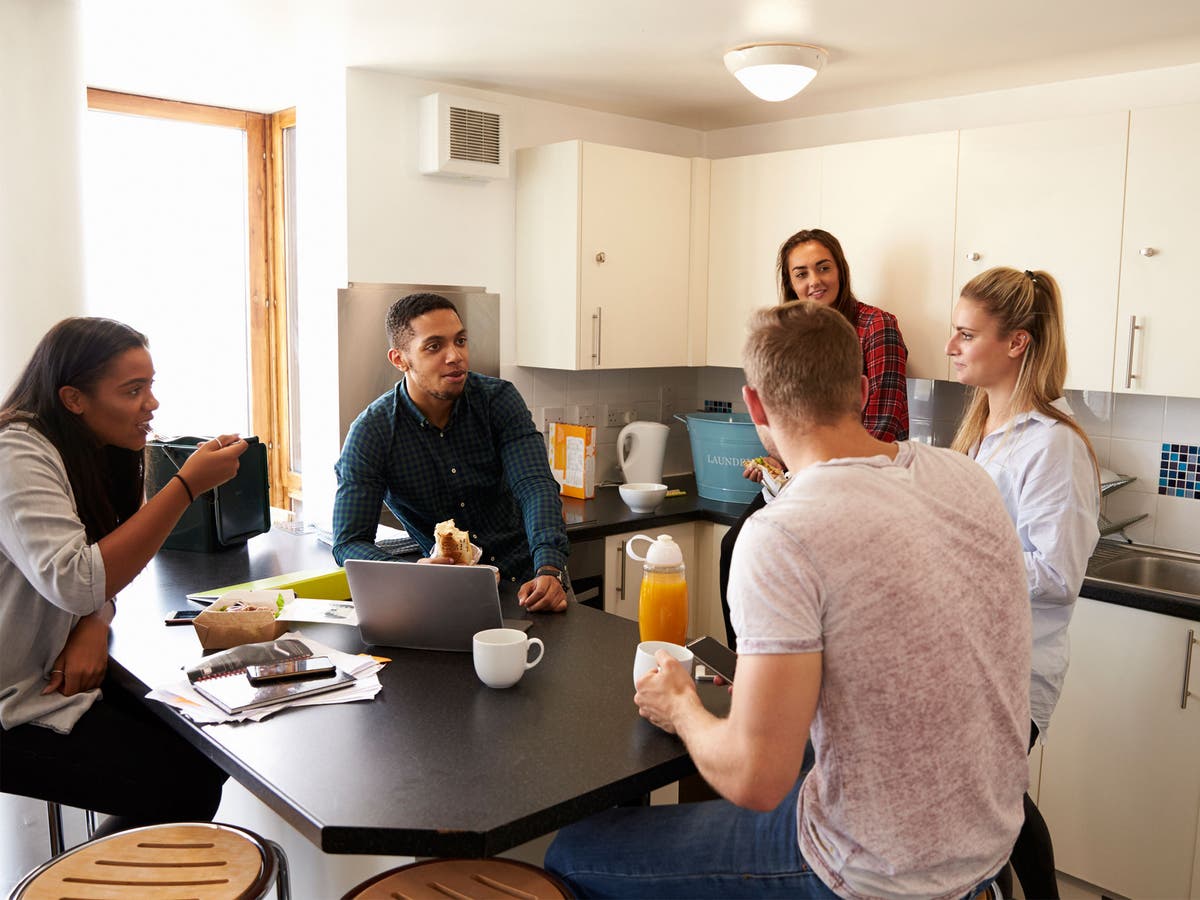 PGs and co-living spaces usually have the same kind of demographics as their residents such as students or working professionals. Besides this, such spaces also conduct icebreaker activities and other events that provide you with ample opportunities to connect with new people and make new friends thus enriching your college experience. Such kind of networking opportunities is not very common in campus living facilities and hence you have to go the extra mile to meet up with new people.
6)Privacy 
Opting for accommodation out of college gives you the option to select whether you want to live alone in a room or share the space with someone else. This choice is usually absent in college hostels and if you are someone who operates the best when left to your devices then you should pick the off-campus accommodation option. 
7)Scope for Feedback
The new-age professional PGs including ours tend to hear your feedback and implement it as soon as possible. Moreover, we are designed keeping in mind student needs and routines and good feedback from residents can help us improve our services. This loop is hardly heard of in college hostels, therefore making off-campus accommodation a much-preferred option.
Now that you have a much better idea as to why off-campus accommodation will be an ideal option for you as a student, you can start looking for girls' PG rooms in Delhi with us at your-space. Our PG in Kailash colony for students and student accommodation in greater Kailash D Block and the rest of the country come equipped with numerous amenities that are well-maintained and affordable. Just send us a text on WhatsApp and we will help you find the best accommodation which acts as your home away from home.