List Of Top 10 IT Parks In Bangalore
June 15, 2023 | 1:15 PM
By your-space
Bangalore, often referred to as the Silicon Valley of India, is home to a vibrant and flourishing IT industry. The city boasts numerous technology parks that have played a significant role in shaping its reputation as a leading hub for innovation and technological advancement. In this article, we will delve into the top 10 IT tech parks in Bangalore, highlighting their names, founding information, and distinctive features. All information provided is based on publicly available facts. We recommend you contact each of the parks directly in case you have any questions, comments or concerns. The parks we will explore include:

1. International Tech Park Bangalore (ITPB/ITPL)
2. Manyata Embassy Business Park
3. Bagmane Tech Park
4. Embassy Tech Village
5. RMZ Ecospace
6. Bhartiya City IT Park
7. Cessna Business Park
8. Brigade Tech Gardens
9. Divyasree Technopolis
10. Gopalan Global Axis
International Tech Park Bangalore (ITPB/ITPL):
Founded in 1996, the International Tech Park Bangalore is one of the oldest and most prominent IT tech parks in Bangalore. It covers a vast area of 4.5 million square feet and has been instrumental in attracting several global tech giants, making it a preferred destination for multinational companies. The main software companies in ITPL Bangalore are Mu Sigma, HCL Technologies, IBM, TCS, Xerox Services, Societe Generale, Harman, General Motors, Capital One, IPsoft Global Services and Delphi.

Manyata Embassy Business Park:
Established in 2005, Manyata Embassy Business Park, sprawls over 110 acres. It offers state-of-the-art infrastructure, advanced facilities, and a sustainable ecosystem, making it highly sought after by leading IT and multinational companies.
Not only is it one of the biggest tech parks in Bangalore, but also in India, accommodating numerous global and Indian companies. Situated in the northern region of Bangalore, this expansive park serves as the workplace for over 50 companies, employing a workforce of over 100,000 individuals.
Check out PG near Mathikere 
Bagmane Tech Park:
Bagmane Tech Park, founded in 1998, is renowned for its strategic location and world-class amenities. It spans across 42 acres and provides a conducive environment for IT and software companies, offering modern office spaces and excellent connectivity. Some key occupants of this tech park in Bangalore include Oracle, Texas Instruments, Nike, Dell, EMC, Boeing, PWC, Microfocus, Grant Thornton, Informatica, Cisco, Hotstar, Volvo, Sap Concur, and Cypress. 
Embassy Tech Village:
Embassy Tech Village, founded in 2012, has quickly gained prominence as on of the leading tech parks in Bangalore. Spread across 84 acres, it offers a mix of commercial, residential, and retail spaces, creating a comprehensive ecosystem that caters to the diverse needs of businesses and employees. The top occupants at Embassy Tech Village are Cisco, CSG, Eli Lilly, Flipkart, Great West, JP Morgan, MathWorks, Rockwell Collins, Software AG, Sony, Telstra and Xiaomi.
RMZ Ecospace: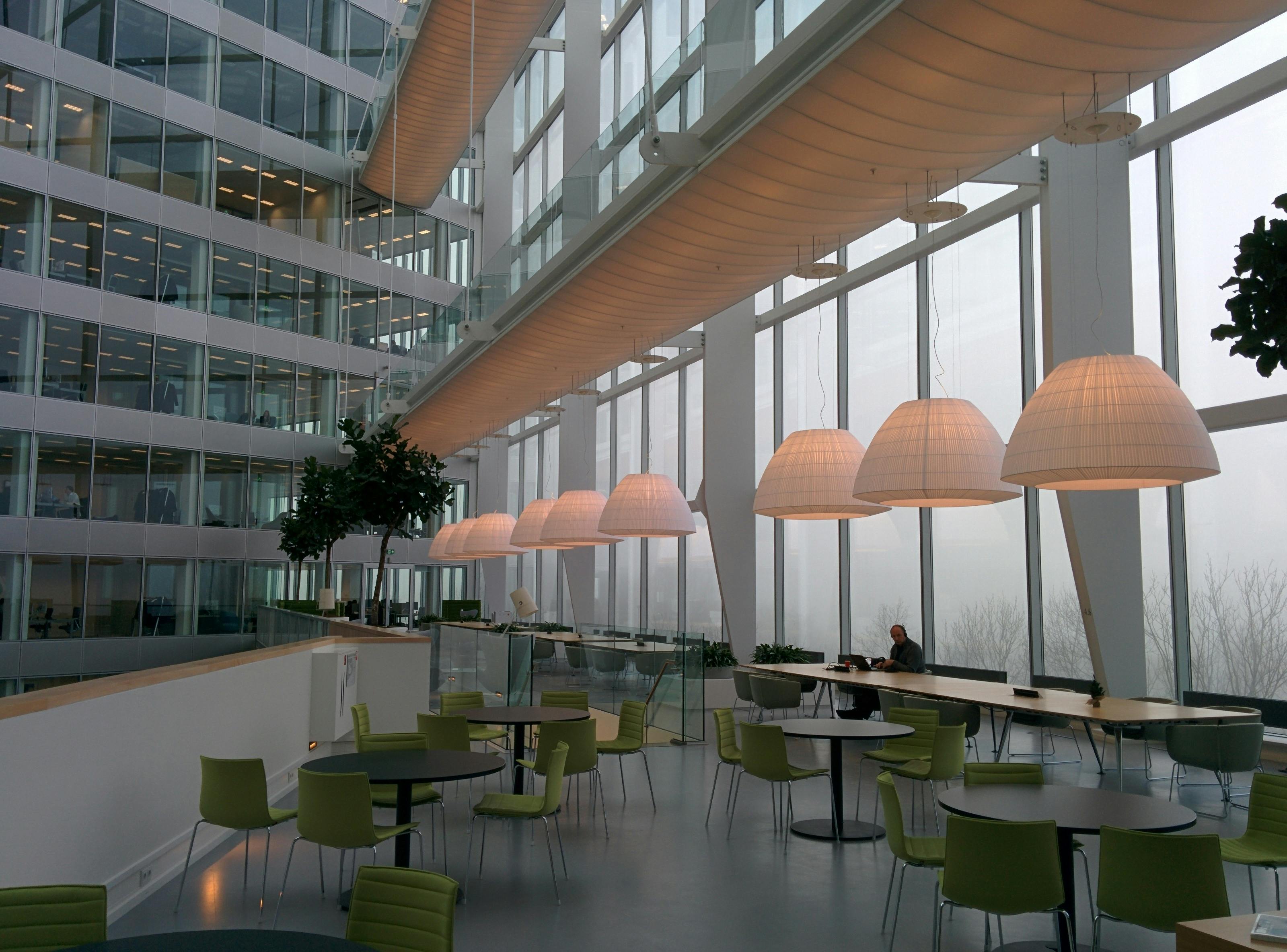 RMZ Ecospace, established in 2009, stands out for its eco-friendly infrastructure and sustainable practices. It boasts LEED Gold certification and provides a host of amenities, including fitness centers, food courts, and recreational facilities. This Tech Park in Bangalore houses the offices of the most renowned multinationals like Google, Twitter, Accenture, Tech Mahindra, Reliance, Deloitte, Indeed, Booking.com, GE, TCS, Morgan Stanley and many more, making it one of the most coveted tech parks in Bangalore.

Bhartiya City IT Park:
Bhartiya City IT Park, founded in 2012, is a technologically advanced park that promotes collaboration and innovation. It offers flexible office spaces, modern amenities, and a vibrant work environment, attracting both established companies and startups. This park has offices for IBM, Infosys, Sutherland, and Xome among other tech companies.

Cessna Business Park:
Established in 2007, Cessna Business Park is a sprawling tech park in Bangalore known for its strategic location and excellent connectivity. The Cessna Business Park presents a wide range of exceptional amenities, including a butterfly garden, badminton court, basketball court, emergency medical facilities, and ample parking areas. Adding to its merits, the Cessna Business Park holds the distinction of being a LEED Gold Certified property.

Brigade Tech Gardens:
Brigade Tech Gardens, established in 2012, is a prime IT park that has gained recognition for its contemporary architecture and state-of-the-art facilities. It offers a mix of office spaces, retail outlets, and recreational areas, fostering a dynamic and vibrant work culture. Brigade Tech Gardens is a leading business park project with USPs such as Grade A specifications, Platinum LEED Certified (Core shell), SEZ benefits and Built-to-suit opportunity.
Divyasree Technopolis:
Founded in 2008, Divyasree Technopolis is a prestigious tech park known for its modern infrastructure and innovative design. It provides a range of amenities, including food courts, fitness centers, and ample parking, catering to the needs of diverse businesses. Divyasree Technopolis is currently providing office spaces to some very accomplished tech and consultancy companies like Deloitte, Fujitsu, Sequoia, Thomson Reuters, Landmark Group, Aditya Birla group and more.
Divyasree Technopolis has been trusted with the office spaces for established companies like Deloitte, Sequoia, CGI, Aditya Birla Group, Fujitsu, Landmark Group, Thomson Reuters, make my trip and many more. 
Gopalan Global Axis:
Gopalan Global Axis, established in 2013, is a growing IT park that has gained popularity for its strategic location and cost-effective office spaces. It provides a conducive work environment and hosts a variety of IT and software companies. Gopalan Global Axis is an expansive SEZ campus spanning over 25 acres, situated in the Whitefield area. It serves as the location for several renowned IT companies and has been developed by Gopalan Enterprises Pvt. Ltd. The campus comprises of 8 blocks and boasts modern amenities such as a convenience store, food court, indoor games facilities, a health and fitness center, day care facilities, and an ATM. Standing tall at 8 floors, the building enjoys a strategic location that provides easy access to nearby residential areas, bus stops, restaurants, and hotels. Currently, Tata Consultancy Services is the tenant occupying the premises. 
These top 10 IT tech parks in Bangalore have not only transformed the city's skyline but have also been instrumental in driving its growth as a global IT hub. Each park offers a unique blend of infrastructure, amenities, and ecosystem, attracting both established companies and startups. As Bangalore continues to thrive as a center for innovation and technology, these tech parks serve as crucial catalysts, providing an ideal platform for businesses to flourish and contribute to India's digital prowess.
FAQs on Top 10 IT parks in Bangalore 
Q: What is the significance of IT tech parks in Bangalore?
A: Bangalore's IT tech parks have played a pivotal role in establishing the city as a global hub for technology and innovation. They attract multinational companies, provide state-of-the-art infrastructure, and foster a conducive environment for collaboration and growth.
Q: Are these tech parks in Bangalore open to all companies, including startups?
A: Yes, many of these tech parks welcome companies of all sizes, including startups. They provide flexible office spaces, incubation centers, and networking opportunities that support the growth and development of startups in the tech sector.
Q: Do these tech parks in Bangalore provide any specific amenities or services?
A: Yes, these tech parks offer a range of amenities such as food courts, fitness centers, recreational facilities, conference rooms, parking spaces, and 24/7 security. Some parks also have additional services like daycare facilities, medical centers, and transportation facilities.
Q: Can individuals or freelancers utilize the facilities in these tech parks in Bangalore?
A: Generally, the facilities in these tech parks are primarily intended for companies and their employees. However, some parks may have co-working spaces or shared office facilities that can be utilized by individuals or freelancers on a membership or rental basis.
Q: What is a Special Economic Zone (SEZ)?
A: Special Economic Zone, commonly known as SEZ, refers to a designated area within a country or region that enjoys more relaxed economic regulations compared to other business zones in the country. It is a specially demarcated zone with specific incentives and policies aimed at promoting trade, investment, and economic growth.
Q: Are there any notable companies or organizations located in these tech parks in Bangalore?
A: Yes, these tech parks host numerous renowned national and international companies across various industries. Some of the notable companies present in these parks include global tech giants, major IT service providers, research and development centers, and emerging startups.
Q: Where can I find a good PG/Hostel near Bangalore? 
You can check out PG in Bangalore for hostels and PGs for students and working professionals  These are fully-furnished and brokerage-free rental options providing all amenities.

Read More:-