9 Best Libraries in Delhi for Students
April 1, 2022 | 8:21 AM
By Aakash Singhal
Hey, bibliophile, we haven't seen you holding a book and sitting in your paradise! Don't you miss the feeling of holding a book? Don't say that you can't find any good libraries in Delhi to go to.
Yeah, we know that finding a good library in the city is getting harder with every passing day, but Delhi has got some fantastic places for your reader soul. Here are the nine best libraries in Delhi that will solve all your doubts and help you discover your next favourite read.
1)  Delhi Public Library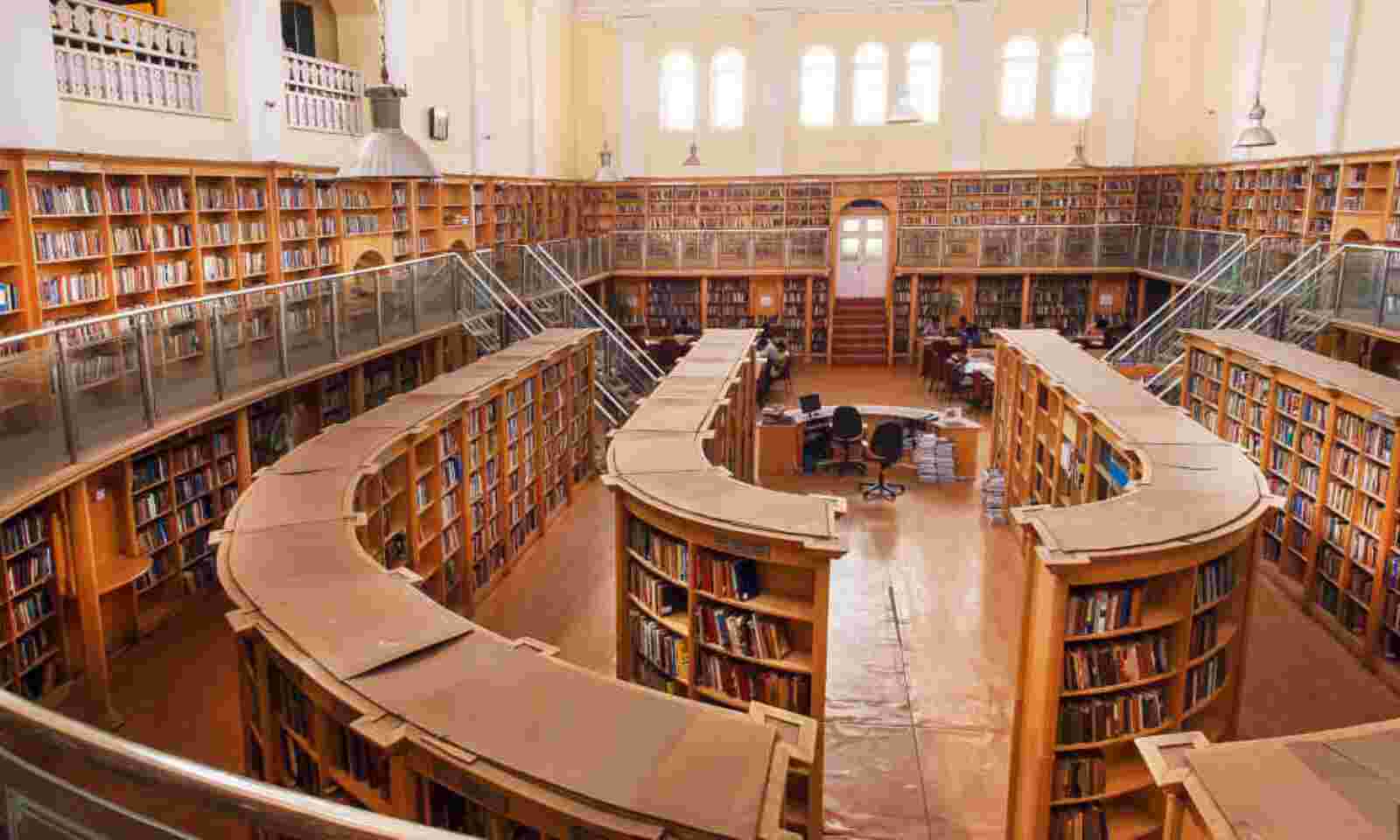 Now, when someone says that Delhi doesn't have any good libraries, take them to any of the 6 branches in Delhi. It is known as one of the oldest and richest libraries in Delhi (in terms of books). From philosophy to social science, they have it all. You will need to carry your residency proof to show that you are a resident of Delhi to have access to the books in this library.
This library has a membership cost of INR 100 and is open every day of the week from 10 am to 7:45 pm, except on Sundays when it closes at 5 pm.
2)  The Central Secretariat Library
Boasting a huge collection of books and magazines, the Central Secretariat Library in Sastri Bhavan primarily serves government personnel. This library is open to the public on a membership basis and includes a large collection of newspapers and periodicals that highlight all the historical events. It's an excellent site to read about politics. With a photocopying service on-site, this library makes it easy for a researcher to gather information from numerous sources under one roof.
Open on Monday to Friday from 9:30 am to 6:30 pm, the membership price for this library is as follows: Casual members (eminent scholars, researchers, and academicians) pay INR 100 per month; special members (eminent scholars, researchers, and academicians) pay INR 500 annually; and organisations pay INR 1500 annually for corporate membership.
3)  Japan Foundation Library
Naruto fans, where are you at? The home of the entire Naruto Manga series in English is the Japan Foundation Library in Lajpat Nagar, New Delhi. Being a country-specific library, it offers reference services for the collection, as well as research information about Japan and global cultural exchange. Apart from all this, they also provide some works by other great authors, and the fiction department features some Murakami too.
Open from Tuesdays to Saturdays in two batches: the morning (11 am to 2:30 pm) and the evening batch (3 pm to 6:30 pm), the membership of the library will cost you INR 300, provided you are a Delhi-NCR resident.
4)  Parliamentary Library
Established in 1921, the parliamentary library is the second-biggest library in the country and is accessible by completing the form on the website. This library is the largest repository for all research purposes, and it primarily serves the needs of legislators and government officials. Also having an extensive digital collection with multiple international collaborations, this library is open on all working days from 10 am to 6 pm.
5)  Dyal Singh Public Library
Relocated from Lahore to our very own city by the Dyal Singh Trust Society, this library is rich in books covering a wide range of topics, including literature, social sciences, and the liberal arts. It's the place where you can keep yourself up to date with culture and current events by enrolling in their subscription that includes 100 different magazines and 32 different newspapers. Offering an online library, this place also has audio and video equipment for those who need them. This library is open Monday through Saturdays from 9:30 am to 5 pm. Its membership starts at INR 500 onwards.
6)  Archaeological Survey Of India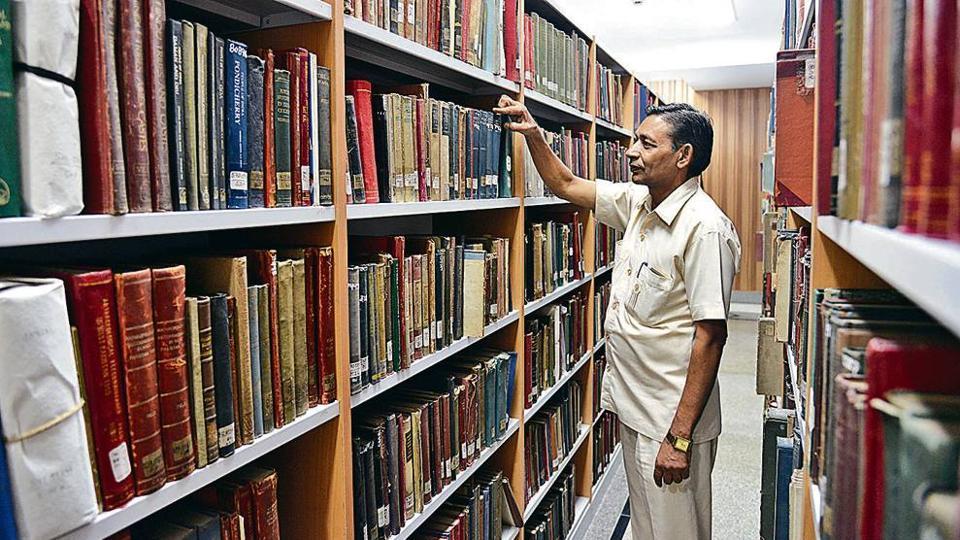 The Archeological Survey of India is one of the oldest libraries in Delhi. It's a massive repository of books and journals covering a wide range of topics such as history, archaeology, architecture, art, geology, literature, and so on, and can be found at the Rajpath Central Secretariat. This library occasionally hosts displays of rare artwork for your viewing pleasure. This library is available to the public for reference purposes free of charge and is open from 9:30 am to 6 pm.
7)  Sahitya Akademi Library
Open only to members, the Akademi Library is one of the most important and well-stocked libraries in the city. It offers books in Hindi, English, and 24 other languages that can be consulted by students, scholars, and nearly anyone. Mostly focusing on cultural and historical texts about the country's culture and social past, this is a must-visit library in Delhi. You can visit the library between 9:30 am and 6 pm Monday through Saturday and get a membership for around INR 2000/year (approx.)
8)  The American Library
If you are looking for a reader's paradise in Delhi, your search will be over at the American Library in Connaught Place. Don't be worried about being a member, this place is open to the general public for free. Featuring a fantastic book collection as well as free Wi-Fi for members, it not only satisfies the reader inside you, but it also has a fantastic collection of movie DVDs that you can use in the library or take home as a member.
Membership starts from INR 400 onwards and the library is open Tuesdays through Sundays from 11 am to 6 pm.
9)  The British Council Library
Located in Connaught Place, Delhi, the library hosts the best British content and is only accessible to members. It has an extensive collection of 85, 000 books and 14, 000 e-journals. The library is also home to many great films, e-magazines, and more digital resources in addition to books, allowing for a fun and dynamic learning experience.
The membership starts at INR 2,200/year and to visit the library, you need to have a prior booking.
Now you know that Delhi is home to many amazing libraries and many are located close to PGs run by reputed companies like your-space. The company's PGs in Delhi, hostels in North Delhi, PGs in Kamla Nagar, and PGs in Bungalow Road are well-located, have good amenities, are comfortable, and are close to many colleges, universities, and libraries. So the next time you are in Delhi, check out these amazing libraries and PGs.