Koramangla's Nightlife: Bars, Clubs, and Entertainment Options for Every Taste
April 23, 2023 | 11:04 AM
By your-space
Bangalore's nightlife is as exciting as it gets. Almost all renowned residential areas of the IT Hub are replete with amazing bars, clubs and other entertainment options. Koramangala is one of Bangalore's best residential areas that offer its patrons ample entertainment options. Whether you want to chill out with your friends over drinks and food, dance the night away at a nightclub, or explore some unique and quirky themes and experiences, Koramangla has something for everyone.
Here are some of the best places you should explore in the neighbourhood of Koramangala.
Koramangala Social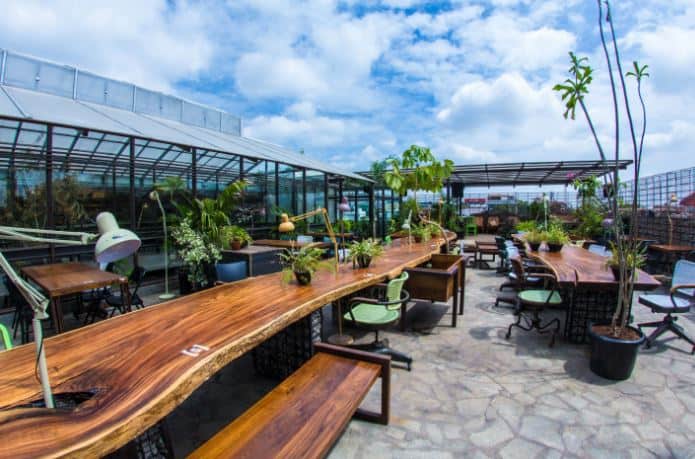 One of Bangalore's most renowned party places, Koramangala Social packs amazing food, cocktails and music. The tropical theme of the place is further enhanced by wooden furniture and plants. Social hosts numerous musical events, including famous DJs as well as underground and upcoming musicians. If you are looking forward to a night full of dancing and fun, then Koramangala Social is a must-visit.
Address: 118, 3rd Floor, Industrial Area, 80 Feet Road, Koramangala 7th Block, Bangalore
Indigo XP
If you are looking for a place to unwind and groove to some music, Indigo XP is an excellent option for you. This fun-filled club offers live music, DJ nights, 3D projection mapping, and a rooftop view of the city. It is a place where you can enjoy some delicious food and drinks, along with some entertainment and fun. Indigo XP also hosts various events related to lifestyle, fashion, and culture.
Address: 6th Block, 71-72, Jyoti Nivas College Rd, 5th Block, Koramangala, Bengaluru,
Boho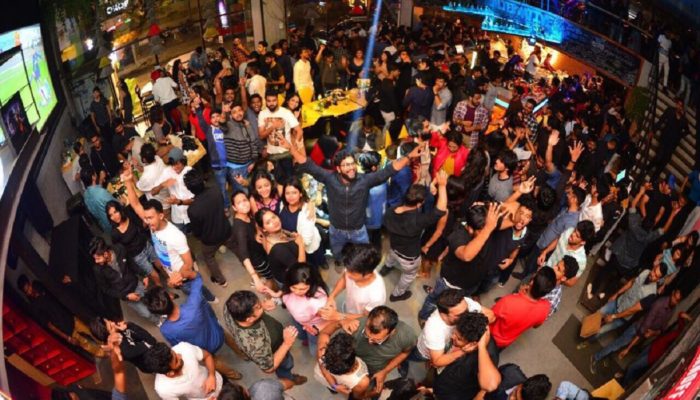 A bar and pub in Koramangala, Boho offers an alternative and immersive experience for party lovers. The place has a bright and vibrant ambience, with colourful artwork and a high-ceiling glass capsule. The menu features global cuisine, signature dishes, and craft cocktails curated by the best in the business.
Address: 105, 1st A cross Rd, KHB Colony, 5th Block, Koramangala, Bengaluru
The Reservoire
The Reservoire offers a Manhattan-style cocktail culture in India. The place has a spacious and elegant ambience, with exposed brick walls, glass windows, and a rooftop space. The menu features continental, north Indian, and Asian cuisines, along with more than 200 kinds of cocktails. Reservoire also hosts live music and DJ nights, perfect for a night out with college buddies.
Address: 17th Main Rd, KHB Colony, 5th Block, Koramangala, Bengaluru
Bombay Adda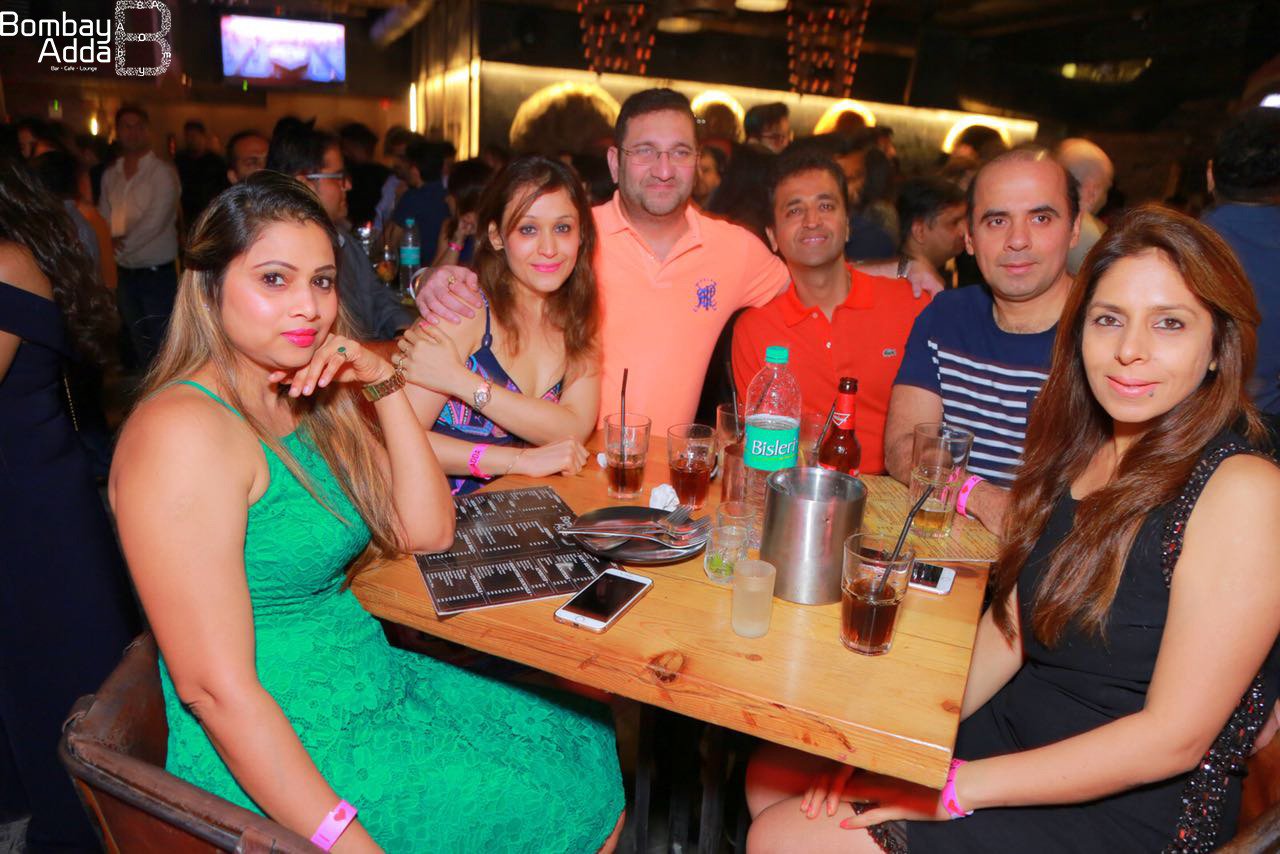 True to its name, Bombay Adda offers you the ultimate Bombay experience with its unique cocktails, fusion food and quirky interiors right here in Bangalore. The restaurant has the perfect ambience and a well-equipped dance floor where you can groove to Bollywood music and international tunes.
Address: Building 5th floor, Z1 Construction, 6, 20th Main Rd, next to Sapna Book House, KHB Colony, 7th Block, Koramangala, Bengaluru
Biergarten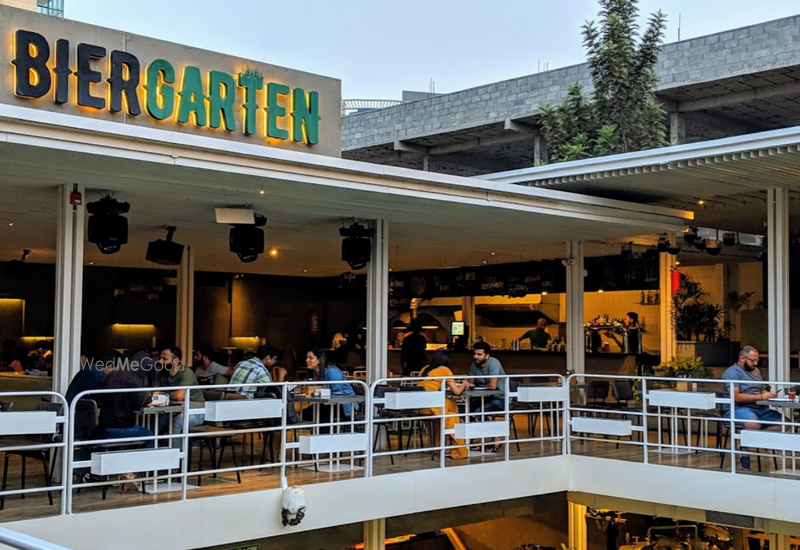 If you and your friends are looking for a place to grab some amazing beer and indulge in some groovy music, then Biegarten is the place for you. This brewery also has a live kitchen which offers Continental, European, BBQ, Chinese and Asian cuisines. Biergarten has an open-air balcony set up, and the ambience is perfect for a fun-filled evening out with friends.
Address: Appek Building, 4th B Cross Road, Koramangala Industrial Layout, Koramangala 5th Block
Kormangala has these exciting places and more that you can explore as a student or working professional living in a Bangalore PG. However, if you are yet to find the right accommodation or are looking for an affordable switch, then check out the your-space girl's PG in Koramangala and the best PG in Electronic City. These accommodations are packed with all the necessary amenities to ensure your stay in Bangalore is smooth, safe and comfortable.