Exploring Ahmedabad's Heritage Sites: A Student's Guide to the City's Rich Cultural History
April 23, 2023 | 4:28 PM
By your-space
Ahmedabad, also known as Amdavad, is one of India's oldest and most vibrant cities. It is also the cultural and economic centre of Gujarat. The city has a rich and diverse cultural history that reflects its past glory and present dynamism; for the same reason, it was declared a UNESCO World Heritage City. Its many heritage sites showcase its architectural, artistic, religious and social aspects. Besides being a culturally rich city, Ahmedabad is also home to numerous renowned educational institutions which attract students from all over the world.
As a student living in Ahmedabad pursuing higher education at one of the prestigious educational institutes, you will have several chances to explore the fascinating heritage landmarks here. These sites are not only beautiful and impressive but also educational and inspiring. They will give you a glimpse into the city's history, culture and spirit.
Sabarmati Ashram
Located on the banks of river Sabarmati, Sabarmati Ashram is synonymous with tranquillity and peace. It was the residence and workplace of Mahatma Gandhi, the father of the nation, from 1917 to 1930. Here, he led many of his famous movements for India's independence, such as the Dandi March and the Quit India Movement. Sabarmati Ashram is now a museum and a memorial that preserves Gandhi's legacy and values. You can visit his humble cottage, Hriday Kunj, where he lived with his wife Kasturba. You can also see his personal belongings, such as his glasses, spinning wheel, books and letters. The Ashram also has various galleries and exhibits that display his life story, his philosophy and his achievements.
Kankaria Lake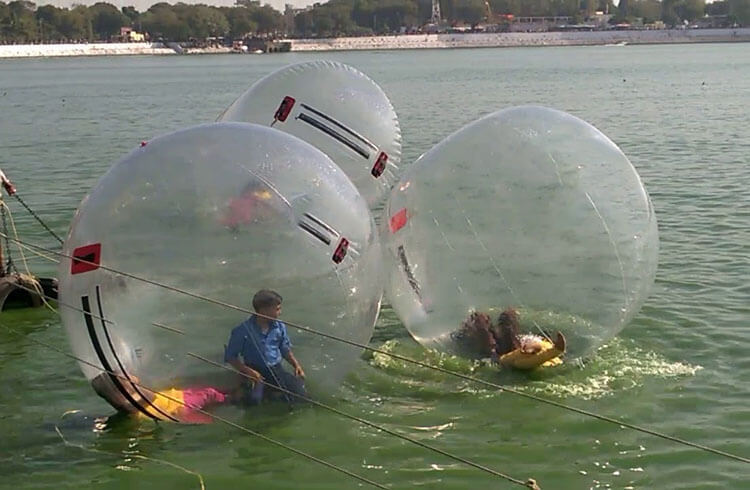 Kankaria Lake is one of the largest and most popular lakes in Ahmedabad. It was built by Sultan Qutb-ud-Din in the 15th century as a royal bathing place. It has a circular shape with an island in the centre that houses a garden and a palace. Kankaria Lake is now a recreational hub that offers many attractions and activities. You can enjoy boating, ziplining, balloon safari, a water park, an aquarium, a zoo and more. You can also witness the spectacular light and sound show that takes place every evening on the lakefront. A visit to Kankaria Lake makes for an amazing experience that you can enjoy with your college mates.
Sidi Saiyyed Mosque
Sidi Saiyyed Mosque is one of the most iconic mosques in Ahmedabad. The mosque is famous for its intricate stone lattice windows that depict the Tree of Life motif. Sidi Saiyyed Mosque is a masterpiece of Indo-Islamic architecture that showcases the skill and craftsmanship of the artisans. The mosque has ten semi-circular windows that are carved with floral patterns and geometric designs. The central window is the largest and most elaborate one that features two intertwined trees with intertwining branches. If you enjoy history, culture and architecture, then Sidi Saiyyed Mosque is a must-visit place for you.
Jhulta Minar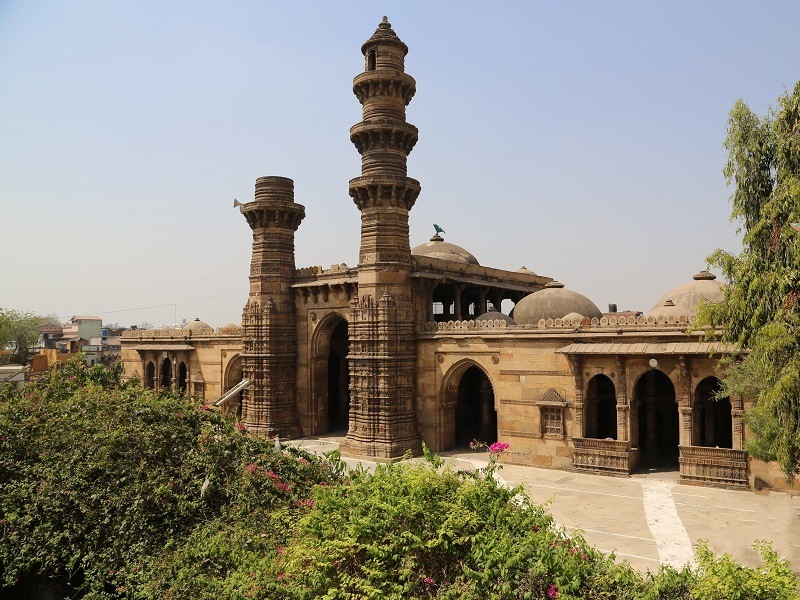 A unique and mysterious heritage site in Ahmedabad, Jhulta Minar consists of two minarets that are about 21 meters high and have three stories each. The minarets are connected by a passage and have intricate carvings on their walls. The most fascinating feature of Jhulta Minar is that when one minaret is shaken, the other vibrates, but the passage remains unaffected. Many architects and historians have tried to understand the physics and logic behind this phenomenon, but no one has been able to explain it satisfactorily. This site should be on your must-visit list, especially if architecture and unique landmarks interest you.
World Vintage Car Museum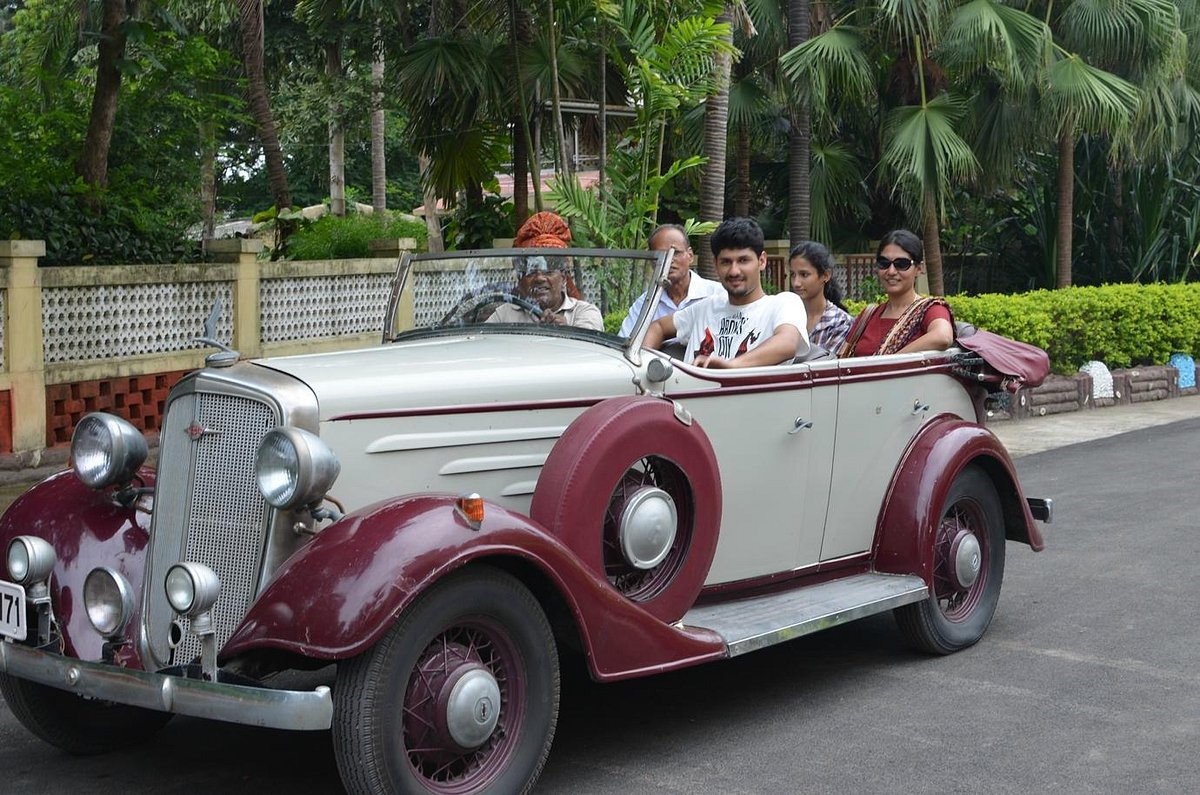 A paradise for car lovers and enthusiasts, World Vintage Car Museum is located in Dastan Estate near Kathwada in Ahmedabad. It showcases a collection of over 100 vintage and classic cars that belong to Pranlal Bhogilal, a renowned car collector and connoisseur. The museum displays some of the rarest and finest cars from different eras and countries, such as Rolls Royce, Bentley, Jaguar, Cadillac, Mercedes, Maybach, Packard, Lincoln, Chrysler and many more. The museum also allows visitors to take a ride in some of the cars for a nominal fee. World Vintage Car Museum is a place where you can admire the beauty and elegance of the cars that have shaped the history and culture of automobiles.
Learning about the history and culture of the city you live in is surely an exciting experience. But before you explore the beautiful city inside out, ensure you have a comfortable student accommodation such as an Ahmedabad PG to return to. Your-space has some of the best PGs in Ahmedabad, including a boys' PG and hostels in Aamarakunj. These spaces are equipped with numerous amenities that make your stay in the city memorable and fun.