Explore The 5 Best Malls In The Capital City Of India, Delhi
October 7, 2022 | 3:18 PM
By your-space
The hustle culture of Delhi has lured people from all around the world. From vibrant street shopping centres to state emporiums to high-end designer boutiques, Delhi has it all. The last few decades have seen the growth of some of the best shopping malls in Delhi. The capital city has witnessed a shift in the shopping scenario to these conventional retail destinations. From trendy apparel to the latest electronic gadgets to great food options to some entertainment, these malls have it all under one roof. So, whether you are eyeing that perfect LBD or wish to stay up-to-date on technology, you can get your hands on almost anything in these malls. 
We have curated a list of the best malls in Delhi to make your hunt easier.
Select City Walk Mall
Are you all for luxury? Then, Select City Walk is the best place to be in. Located in a vibrant, upscale neighbourhood, this is the biggest is in the heart of South Delhi. People don't just stop by here for shopping, but it caters to your myriad of needs. It's more than just a shopping centre. People come here to shop, commemorate special days, dine in, and meet and make memories with dear ones. 
Spanning across a wide area of 6 lakh sq. feet, this retail space is bliss for brand lovers. The mall is home to an extensive range of the most sought-after international fashion brands like Zara, H&M, Forever 21, and Chanel. And, in case, you are someone who is up for food more than shopping, then this mall has an array of restaurants serving delectable delicacies. Apart from these in-house restaurants, you'll find umpteen options at the food court. The mall's wide outer area features several flea markets, fests, and music shows regularly. 
Located in Saket District Centre, South Delhi, the mall is open for everyone from 10 am to 11 pm. 
DLF Promenade Mall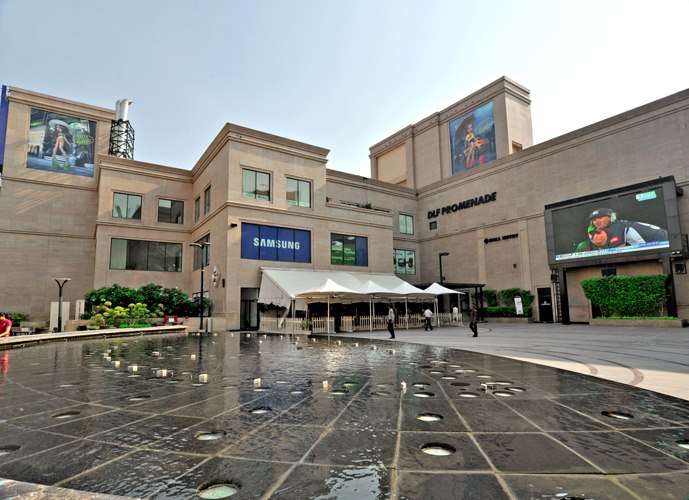 The name DLF comes under one of those companies that redefined shopping across the entire country. Apart from having an unmissable mall in Delhi, the brand also has branches of several luxury shopping malls in Noida, Gurgaon, and Chandigarh. This mall is located in one of the poshest areas in Delhi- Vasant Kunj. DLF Promenade is another upmarket shopping mall that is a go-to place for brand-conscious people. Apart from housing popular renowned names in the fashion retail industry like Zara, Sephora, and Marks & Spencers, the mall also has high-end luxury brands namely Chanel Beauty, BCBGeneration, Juicy Couture, and Hunkemoller. 
Besides being the favourite place for fashion-forward people, this mall also has a variety of iconic food chains like Nandos, TGIF, The Big Chill, and Smoke House Deli where you can tickle your taste buds by devouring lip-smacking dishes. Also, if you are a big fan of movies, then there is a 7-screen PVR ICON cinema with a huge seating capacity of 1140. And, if you have your little buddies tagging along, then there's Kiddyland to keep your kiddies occupied while you shop. Last but not the least, there is an open-air lifestyle space named "The Hub", where you can unwind and chill with your friends and family. 
Located in Vasant Kunj, South Delhi, this mall is open from 11 am to 11 pm. 
DLF Emporio Mall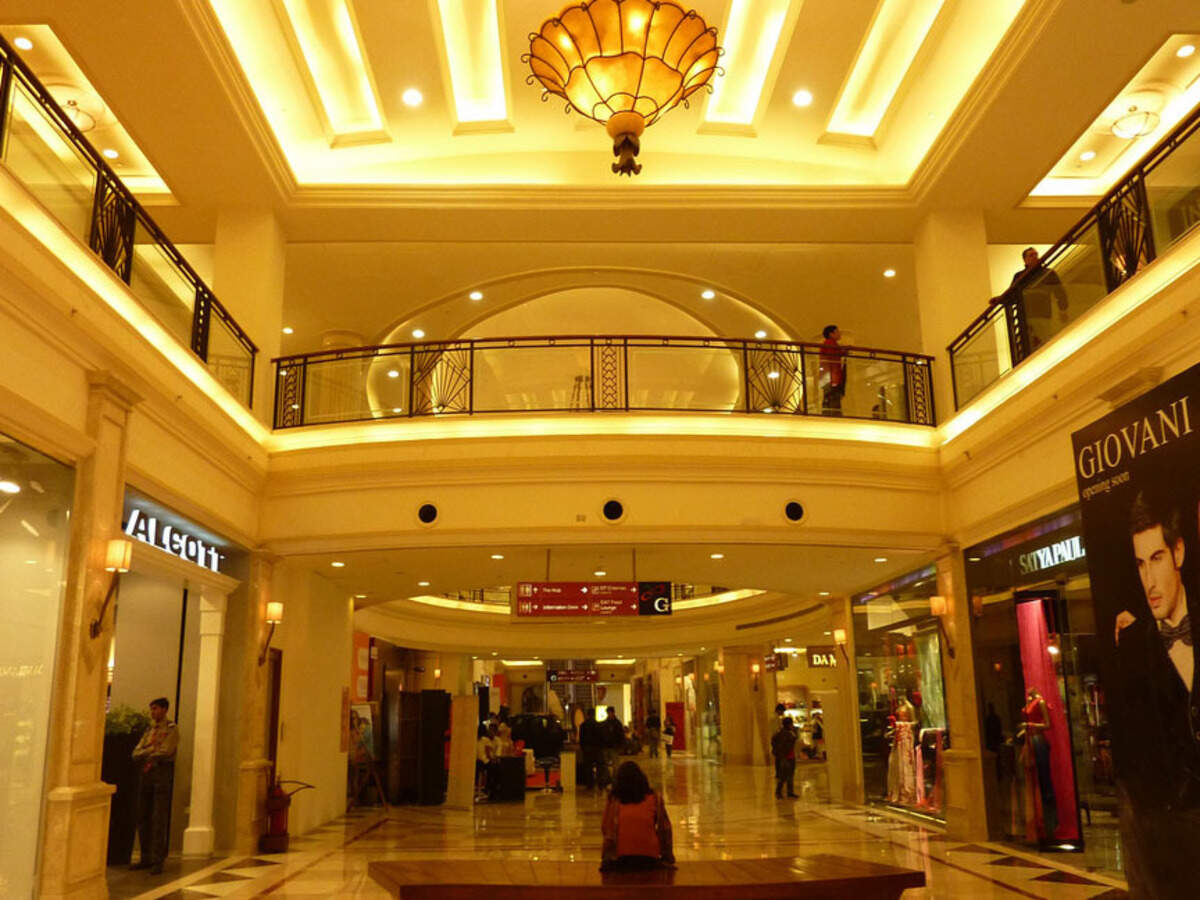 Well-known as one of the most pricey malls in the country, the DLF Emporio stands synonymous with luxury. The four-storeyed mall spans a wide retail area of 3,20,000 sq. ft. whilst offering an unsurpassed shopping experience to those who have an eye for detailing in the luxury niche. The mall houses approximately 130 brands, including 50 international brands namely Dior, Kenneth Code, Burberry, DKNY, Cartier, Louis Vuitton, Giorgio Armani, Hugo Boss, Bottega Veneta, Versace, and many others. Besides, this mall is also home to various leading Indian designers like Ritu Kumar, Tarun Tahiliani, Nikhil, and Shantanu. 
And, when you are done with your shopping spree, you can relax in the comfort of cafe E as you gorge on a cup of freshly concocted espresso with delectable crepes or pick a sandwich along. The tea lovers can station at Cha Shi, an oriental café, that serves healthy oriental teas for the health-conscious. If sophistication is your style, then you can head to Set'Z, the famous fine dining restaurant that features seven different kitchens. 
Located in Vasant Kunj, South Delhi, this mall is open from 11 am to 9 pm. 
Ansal Plaza Mall
Opened on 1st November 1999, Ansal Plaza Mall create hype around itself being the only major shopping mall in Delhi. Even though Delhi is crowded with swanky malls, this mall still never fails to grab people's attention and is ever crowded. Despite being devoid of major fancy brands or movie theatres, this place is still a favourite hangout spot for college-going students. The major reason behind this is the proximity of this mall to several colleges in Delhi naming Kamla Nehru Girls College and Gargi College, to name a few. 
Also, the mall showcases an amphitheatre at its centre where events are organized frequently. The wide area of the mall makes it a great place for lazing in the evenings and gazing at the sky. The mall was refurbished a few years back and now houses some of the most splendid rooftop restaurants like Triple8, Taksim, Sky High, and Orza. Sports lovers can find a great deal of stuff here at Decathlon. Some of the other retail brands here include Archies, Color Plus, Lacoste, Samsung, Shoppers Stop, and Meena Bazar.
Located in Andrews Ganj, Khel Gaon Marg, South Delhi, this mall is mostly open from 11 am to 11 pm. 
TDI Mall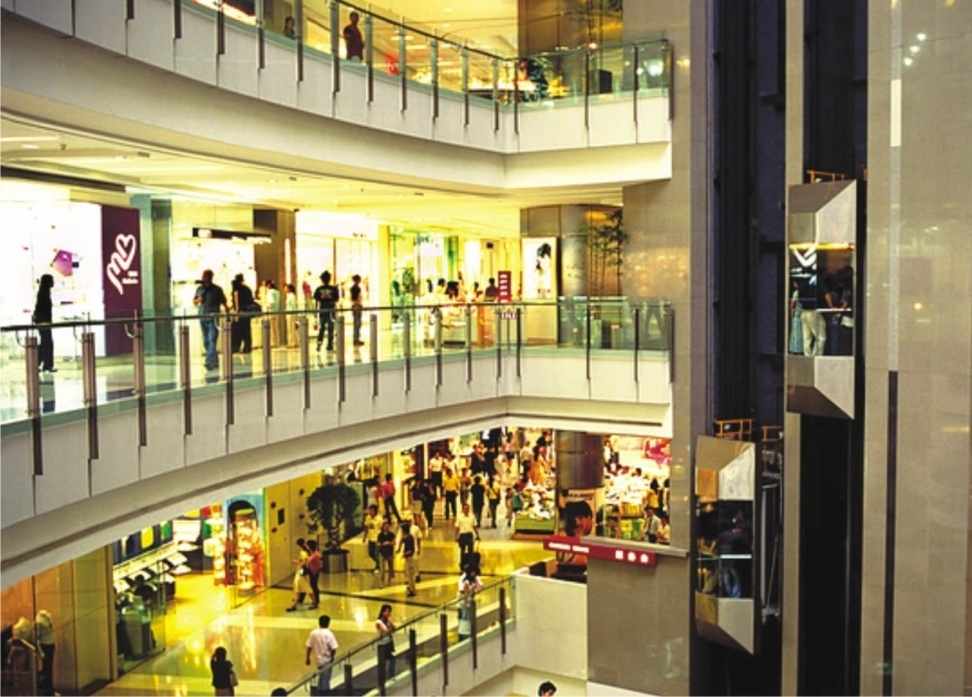 Located close to Rajouri Garden Metro station, the TDI mall is one of the oldest and biggest malls in Delhi (North-West). This mall has three floors and a two-level basement parking. Even with such ample space for parking, you might it hard to book your parking spot there as it's crowded on weekends. Some renowned brands here include Woodland, Wills Lifestyle, and Liverpool. Alongside, the mall also has a play area for kids and a movie theatre named "Vishal Cinema", and a famous Indian food court named "Bikaner". 
Located in Shivaji Place, Vikas Enclave, West Delhi, this mall is open from 10 am to 10 pm. 
Delhi malls have a lot to offer to their visitors. Carve out time to try any of these, and you won't regret the time spent. And if you are a student staying in a PG in Delhi then these malls are a great place to hang out with your college friends.