7 Places In Pune For A Fun Night Out
October 17, 2022 | 10:39 AM
By your-space
Moving out of your home to a new city for the first time for college is an exhilarating experience. The process brings with it a sense of responsibility and freedom that every person should experience at least once in their life. From picking a place for yourself to making new friends and hanging out with them, every bit becomes exciting when you start a new phase of your life at college. If you have landed in Pune for college, away from the home for the first time, then you are surely in for a fun ride as there are many late-night spots in Pune. The city not only offers amazing career opportunities but gives complete liberty to have lively experiences.
As a student-friendly city, there are plenty of fun places to visit in Pune at night. The city is renowned for its sparkling nightlife full of pubs, restaurants and street food joints. Some of these spots are open until 4 AM for you to let your hair down and party all night. You can find many night out places in Pune, including lakeside camping and historical landmarks if you don't feel like partying. From best cafes in Pune to fun night out places for couples in Pune, one can enjoy anything.
To help you plan your outing better with your gang, we have listed out the top 7 places that you should check out in Pune. 
Nightclubs and Pubs: 
High Spirits:
One of the best places to witness the Pune nightlife, High Spirits offers some of the best drinks and Indian bites at affordable prices. The place is quite famous amongst locals and tourists alike as it hosts DJ nights, live gigs and karaoke nights. The place gives you both alfresco and in-house dining options that you can enjoy with your friends.
Where: 35, A 1, Near ABC Farms, KP Annexe, Mundhwa Road, Mundhwa
Price: INR 1500 approx (for two)
HardRock Cafe:
Old-school rock music, concerts, global fare, exceptional beer and delicious cocktails make HardRock Cafe one of the most frequented places in Pune. Their extensive menu consists of Mexican, continental and vegan options along with their signature beverages. To make your night out even more memorable, plan it on a karaoke night here or a cricket game.
Where: Plot no.81/82 East Main Road Koregaon Park, Extension, Pune, Maharashtra
Price: INR 2500 approx (for two)
Swig Pune: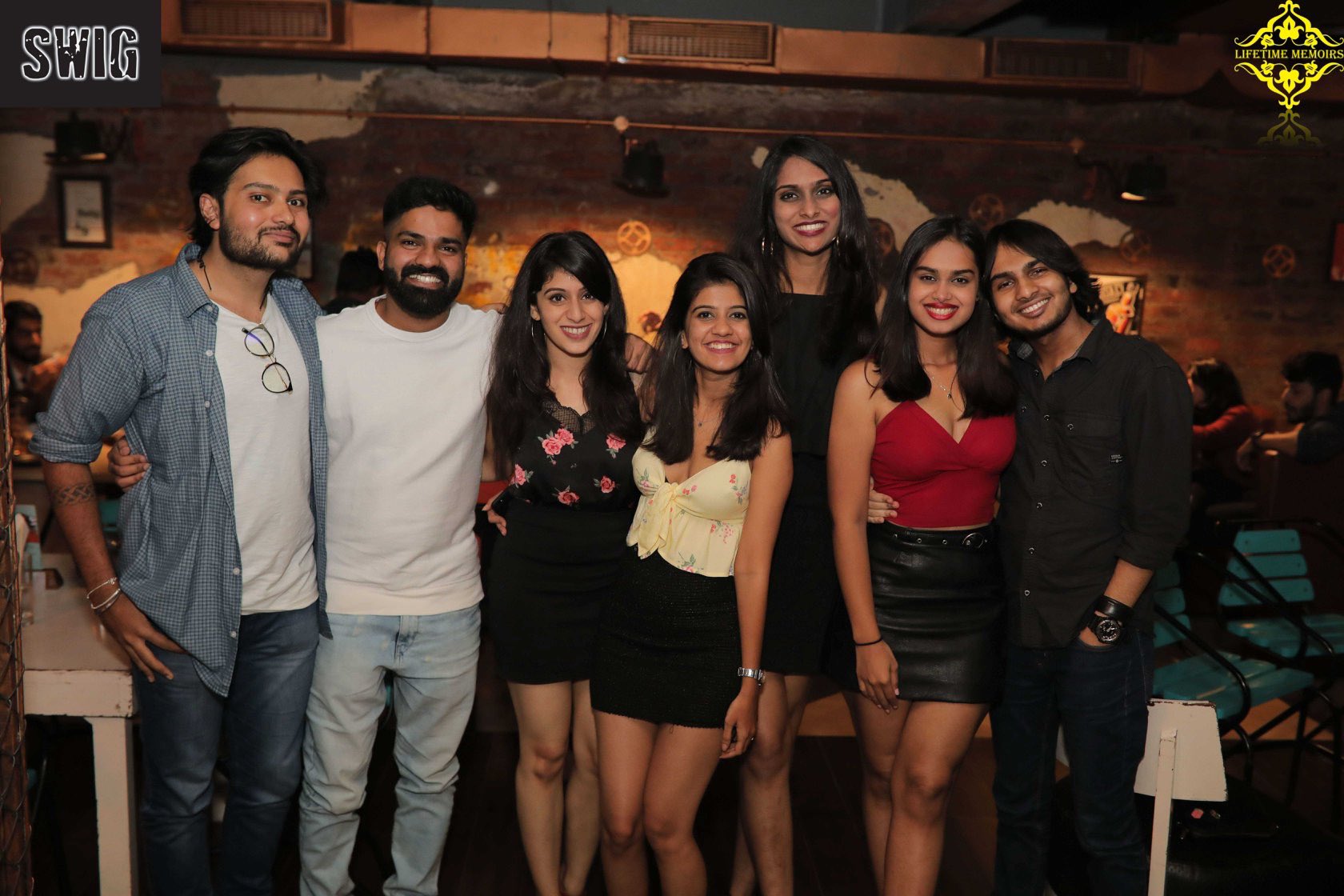 A vibrant spot in the city complete with a lively ambience, Swig Pune is a unique club turned lounge which hosts all kinds of artists including painters, musicians, dancers and sculptors. It is bound to give you an out-of-the-box experience for sure. 
Where: 28/2, SBI Training Centre, North Main Road, Koregaon Park
Price: INR 1500 approx (for two)
The Urban Foundry:
With a remarkable presence in the Pune night scene, The Urban Foundry offers you the best of decor, dancing and exceptional food. As suggested by its name, the interiors of the place are built like a Foundry and have an amazing ambience. The extensive menu comprises amazing Indian, Asian and Fusion cuisines. 
Where: #1, Balewadi High Street, Next To Cummins India Office, Balewadi, Pune
Price: INR 1500 approx (for two)  
Penthouze: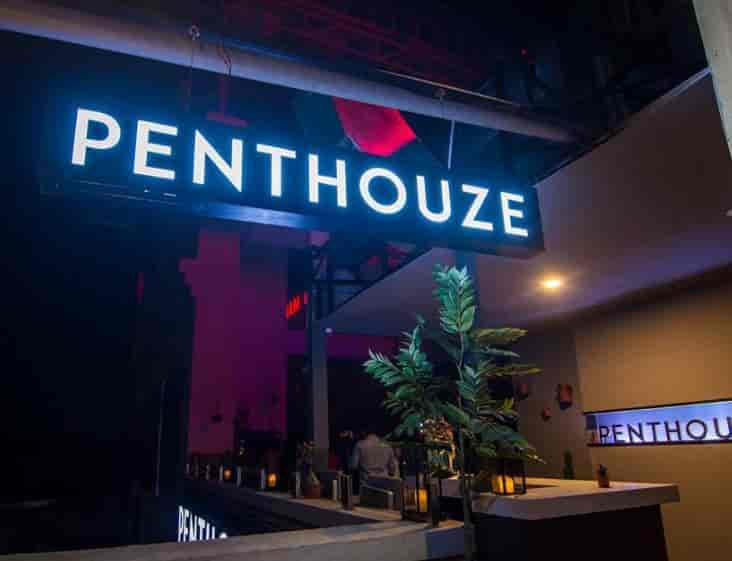 An open-air rooftop club, Penthouze offers a stunning view of the Pune skyline and an equally awesome dancefloor perfect for a night out with your gang. Besides good music and dance, you can also indulge in fancy cocktails and delicious finger food while there. 
Where: Koregaon Park Annexe
Price: INR 2200 approx (for two)
Camping and Historic Landmarks: 
Pawna Lake Camping:
If your idea of a night out does not involve dancing and drinking it up, then worry not cause Pune has a lot of other options for you. One such spot is Pawna Lake which is located on the Pune – Mumbai highway and makes for an amazing camping spot that can be enjoyed with your college gang. Chill amidst nature, enjoy a barbeque and play a few or more games to make your night even more memorable. 
Where: Pawna Lake (65km approx from Pune)
Price: Starting at INR 1200 per person
Shinde Chattri:
A famous tourist attraction during the day, Shinde Chattri is an 18th century 3-storied memorial that comes even more alive as the day comes to a close. The building features stunning carvings and an Anglo-Rajasthani style of architecture. The building is dedicated to the famous Maratha leader, Mahadji Shinde. 
Where: Wanawadi Pune
An exciting part of college life is discovering new places and experiencing a city in all its entirety. Now that you have the perfect list of places to visit on your next night out in Pune city, you might as well put the plan into action. However, if you are still not settled in the city and are finding it difficult to look for accommodation then you should check out our PG in Pune Chinchwad for students and cheap rooms for students in Viman Nagar. We at your-space also offer PG with a gym in Pune and our PG rates in Pimpri and other locations across the city are extremely affordable and have top-notch facilities.